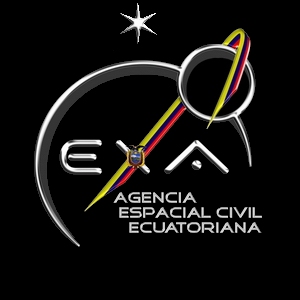 ECUADOR IMPOSES GUINNESS WORLD RECORD OF MICROGRAVITY
Today Thursday, June 19th at 10h00 the Ecuadorian Air Force (FAE) and the Ecuadorian Civilian Space Agency (EXA), in the presence of the official delegate of Guinness World RecordsTM, executed the aerospace mission EXA/FAE-06 on board of the Ecuadorian microgravity plane the 'Fuerza-G 1 Cóndor', for the POSEIDON scientific project that established for first time in history the first official world record of the YOUNGEST HUMAN BEING IN MICROGRAVITY.

This is the first time that Guinness World RecordsTM certifies the establishment of this kind of record, opening the category of 'youngest human being in microgravity', turning Ecuador in the first country in the world in achieving this milestone.

The POSEIDON scientific project verified the effects of microgravity in fluid dynamics, in an experiment similar to those executed in the International Space Station and perfomed the first biometric readings of children of less than 11 years old while they work in microgravity in history. The performers of this mission were the students Julia Velasteguí (17 y.o.), Gerard Nader (10 y.o.) and Jules Nader (7 y.o.), this one now bears the World Record in the name of Ecuador.
The children performed flawlessly 18 parabolas with a total of 282 seconds in zero G and Lunar gravity, none of them were affected adversely, proving that, with a proper training, children and youngsters can do scientific tasks in microgravity environments, like space.

This children underwent estrict physical, intelectual, psychological and scientific training during the last month to secure their participation in this mission and the correct execution of the scientific experiments.

The POSEIDON project is part of the Ecuadorian Microgavity Flight Program (PEVM) that is being executed by EXA and FAE and marks the start of the ZeroG Aeroespace Program, dedicated to open the doors of science to all children and youngs, not only Ecuadorian but world wide, that will have access to this unique tool for their development.
Also, 3 more teams of young researchers were presented to the press as they will be the next to fly in microgravity missions in the very near future.
Certifications:
References in the Guinness website here
References in the World Records Academy here
References in the Ecuadorian Microgavity Flight Program website here
Full press archive here


EXA/03 - BP-19 / BPC-EF-003-190608