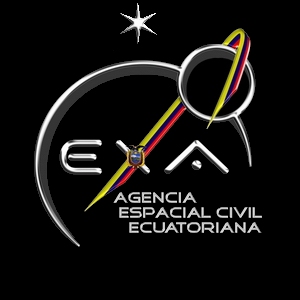 ECUADOR JOINS THE INTERNATIONAL ASTRONAUTICS FEDERATION FOR FIRST TIME IN HISTORY

September 29 2008, Glasgow, Scotland, United Kingdom.- The General Assembly of the International Astronautics Federation (I.A.F.), meeting on the 59th. International Astronautics Congress taking place on the Scotland Convention Center on Glasgow, added today to its ranks, in official ceremony headed by Dr. PhD James V. Zimmerman, I.A.F President, the Ecuadorian Civilian Space Agency EXA, as a full member with voice and vote on the Federation.

The E.X.A. delegation headed by the Ecuadorian astronaut, Commander Ronnie Nader B. and the director of international relationships of the agency, Magister Jorge Saade-Scaff, made their case to the full assembly presenting the agency's achievements on its first year of operations, like the development of the first and only zero-G plane in latin america, the world record on microgravity and the Ecuadorian Space Program, all achieved with the cooperation and support of the Ecuadorian Air Force FAE, that deserved the general applause and acknowledgemente of the international astronautic community

Due to this series of success without precedent in the region, the full assembly in unanimous decision said yes to the EXA as the newest member of the the most respected, older and extense organism in the world's astronautics community. Other members accepted in the session were the FAA., Northrop Grumman Space Technology, the Instituto Mexicano del Espacio Exterior, among others.
Among the I.A.F. ranks is the NASA, the Russian Space Agency, Rosskosmos, the Chinese Space Agency, The European Space Agency ESA., the Japanese Space Agency JAXA, the United Nations, who as members of the assembly welcomed EXA with the status of Space Agency member, congratulating it for the fact that there is the first time in history that Ecuador has come to take its place, for its own merits of this select group.
The IAF President Dr. PhD James V. Zimmernan personally handed the official membership certificate to Commander Ronnie Nader.

The 59th.International Astronautics Congress was declared officially open today with a welcome message from Sir Gordon Brown, United Kingdom's Prime Minister and was attended by personalities like the Duke of Glasgow, the British Science and Technology Minister and the President of the British Interplanetary Society.


EXA/04 - BP-20 / BP-E-004-290908