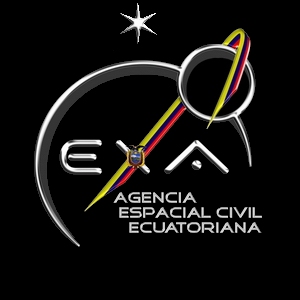 NATIONAL ASSEMBLY AWARDS MEDAL TO THE ECUADORIAN SPACE AGENCY
Quito, May 17, 2011.- The National Assembly awarded the Ecuadorian Civilian Space Agency – EXA with the VICENTE ROCAFUERTE National Medal to Scientific Merit for its outstanding and longstanding labor in designing and developing the Ecuadorian Civilian Space Program, the Ecuadorian Air Force - FAE was awarded too with the same medal for its commitment and support to the space program and for its own initiatives like the PGA.
On April 4th the EXA officially presented the first Ecuadorian satellite, the NEE-01 PEGASUS, designed and built completely in the country with in house technology and no foreign help or support by an engineering team of the EXA, who invited FAE to join the initiative by launching and operating the spacecraft jointly.
The Assembly resolution reads: "In consideration to the important labor undertaken by the Ecuadorian Civilian Space Agency with the support of the Ecuadorian Air Force, the National Assembly is ready to pay public and just hommage to its members, in order to acknoledge their work characterized by a coordinated and professional work that has enabled a marked advance in the research and implementation of very significative projects that positions our country as a pioneer in Latin america in aerospace development."
Cmdr. Ronnie Nader, first Ecuadorian cosmonaut accpeted the medal in representaiton of the EXA an in his speech he said: "Our space program not only aims to supply the national space access needs with sovereignty, but to start our own national satellite industry able to provide high salary jobs to thousands of countrymen, exporting our technologies and competing with vantage against other nations."
Nader thanked the award in the name of the EXA and invited the Assembly, as the representation of the people to joint actively to the Space Program: "...It is our deepest wish, that of EXA, our Air Force and its nine thousand men and women, that you, the representation of the Ecuadorian people, join our efforts that no longer remains a dream, for together, We the people, open the road to the future for our children and together revolutionize the image of our countrymen in the mirror of their souls, for together change the history of technological dependence that impedes our march into progress, for together one day, not far way, touch the sky in the name of Ecuador."
LINKS:
Official press release of the National Assembly
Original speech of Cmdr. Nader accepting the award
Cmdr. Nader's speech video
FAE Gen. Cmdr. speech video
FOTOS Y VIDEOS

Press contact: rp@exa.ec
EXA/21 - BP-38 / BP-E-021-051711
http://exa.ec/bp38/index.html